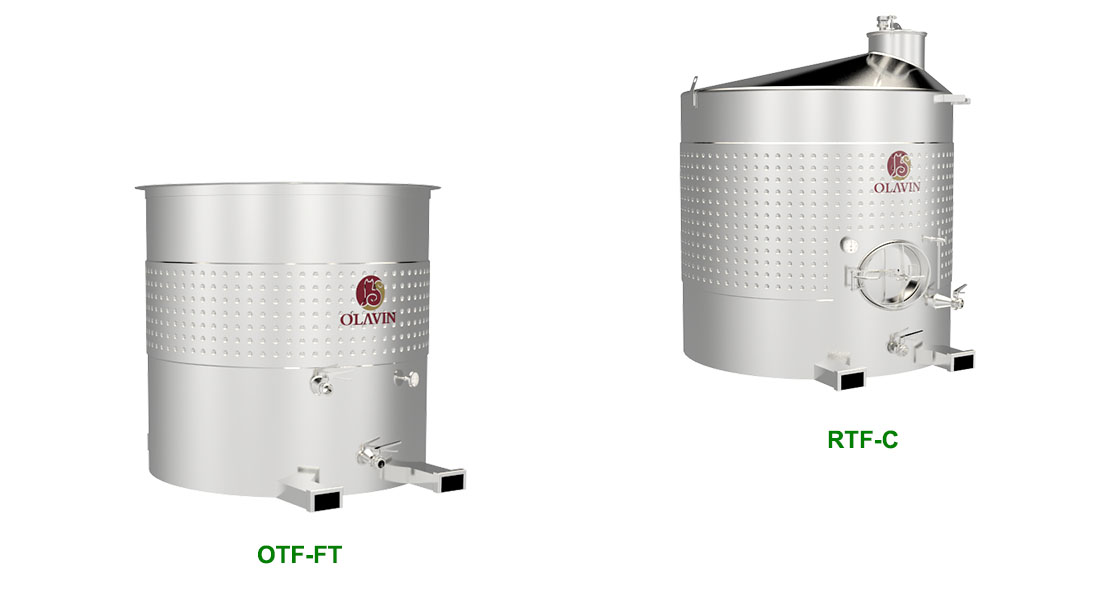 Customize the Wine Transport Tank you need for your winery
Every part is well designed and unique
Features of Wine Transport Tank
Vertical tanks or Horizontal tanker available

Stackable or non-stackable

Innovative structural designs for better strength performance

Easy wine transportation by forklifts or by trucks

Non-extruding forklift pockets allow a convenient empty tank shifting
Components of Wine Transport Tank 
1. VENT
OLAVIN designed, stainless steel
2. TOP ENTRY
360° rotating lid, easy tank top operation
3. OFFSET CONICAL COVER
ANYSY optimized design to prevent collapse or distortion
4. LIFTING LUG
5. LADDER SUPPORT
6. TANK SHELL
7. DIMPLE PREFORMED JACKET
OLAVIN specially fabricated new generation jackets have 15% more service life than its previous generation.
8. THERMOMETER & THERMOWELL
Measuring range -20℃~+80℃
9. SAMPLE VALVE
OLAVIN improved sample valve, no blocking nor foam are created when sampling.
10. SIDE DOOR
Size 430*330, with inwards swing outwards opening door
11. RACKING VALVE
12. DRAINAGE VALVE
13. FORK POCKET
Size 175*100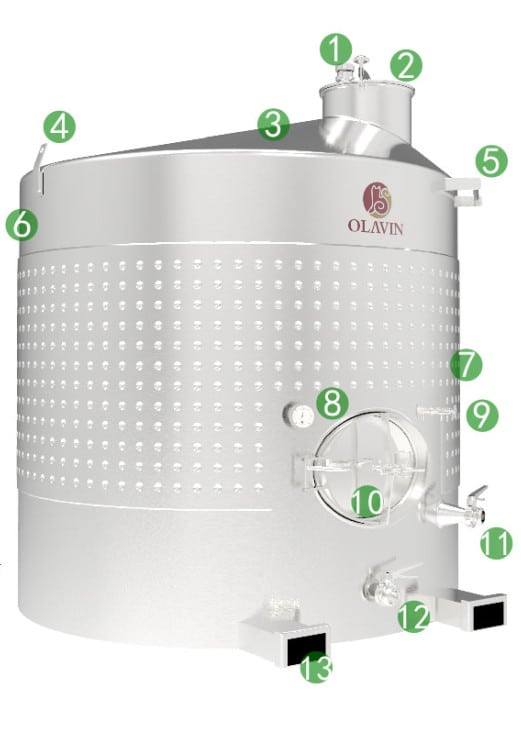 Ask us for price and solutions today!
Your inquiry will be replied within 24 hours, and we respect your privacy.